(Koh Samui, 2020) – Silavadee Pool Spa Resort invites all valued guests to get back to nature in a safe haven with Thai hospitality in worldwide standards of services.
Silavadee Pool Spa Resort is an exclusive luxury hideaway resort on the island of Koh Samui in the Gulf of Thailand. Nestled in the seduced hill called, "Laem Nan" between Chaweng and Lamai beach, the tranquility gives guests the chance to pamper their holidays with memorable experience in a uniquely charming Thai way.
"Back to nature" is the core concept since the construction and executed till today in practice. Silavadee is always developing and implementing new practices each year to strengthen the commitment of environmental ambitions. The continuity of turtle visits since 2012 until present confirms the success and efforts made with the "back to nature" concepts and practices.
With a total of 80 rooms, pool villas and pool villa suites, Silavadee provides the perfect spot for all guests to unwind and be embraced by nature. The rooms and villas range from 50 up to 300 square meter. Silavadee is always welcoming with its attentive service.
Experience attentive services in a safe haven at Silavadee with personalized and touch less contact – for those who wish – with a modern hotel application where guest can enjoy all services through their own mobile phone at a fingertip. While staying at Silavadee, guests can view services, menus, explore facilities, hotel information and receive information directly to their mobile phone. Moreover, a function that works very well is the instant chat with Guest Service Agents – in guests preferred language- which complies with the "new normal" of traveling trends with less interaction. The application can equally be used to view and make spa appointments as well as select and order room service.
At Silavadee guests can experience a variety of dining options. Ranging from authentic Thai tastes at The Height with al fresco outdoor seating or indoors in glass walled air-conditioned room with stunning views Sun Deck is a picturesque spot for private and intimate under the stars. Sun Lounge offers healthy and organic food options during the day. Moon is the all-day dining option which offers a sumptuous a-la-carte breakfast, international lunch and fine-dining Western dinner. Star is the rooftop bar and restaurant where dining under a starry night finds its true meaning.
Besides creative dining options, Silavadee also offers pure relaxation in their Spa, where guests can pamper themselves in a natural yet elegant environment with and find ultimate relaxation.
Tucked away from it all yet just a atone throw away from the "usually" active life of Lamai and Chaweng, Silavadee is a destination that guests from around the world choose to spend precious holidays in a safe haven, close to nature with all the facilities and standards of services one expect.
Guest can experience all this with the "Flexible Recovery" offer: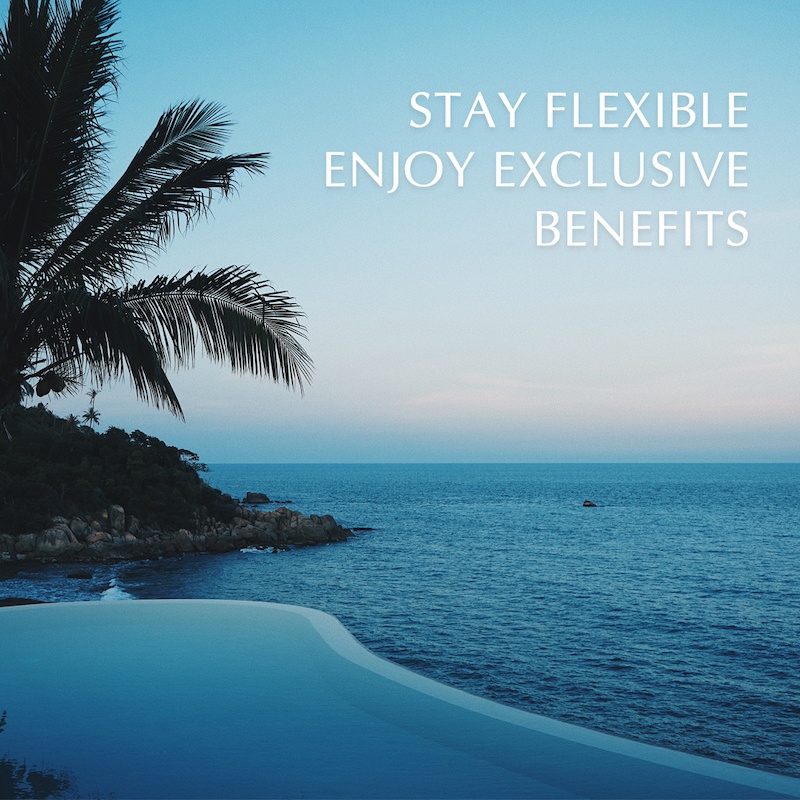 Plan your trip ahead and worry your plan might change? Book now and stay flexible, enjoy our exclusive benefits and the flexible cancellation policy and up to 50% discount for all room types.
For more details, please visit https://www.silavadeeresort.com/samui-holiday-packages
Contact
Phannapa Soonthonvasu (Yee)
Assistant Managing Director
[email protected]